In My Record Collection, we dig down to the bottom of musicians' souls to find out what the most treasured parts of their record collection are. This week, it's the turn of jazz-influenced pop-noir singer Purdy, let's see what she opts for...
In My Record Collection, we dig down to the bottom of musicians' souls to find out what the most treasured parts of their record collection are. This week, it's the turn of jazz-influenced pop-noir singer Purdy, let's see what she opts for...
The first record I ever bought with my own money…
"My first memory of feeling the excitement of owning my very own record, although I can't promise I paid for it, was holding that well-known EP, An Eternal Flame by The Bangles. I was probably only about nine! It was such a thrill to put it on the turntable and that must have been the beginning of my romance with vinyl!"
The record that made me want to be in a band…
"I'm not sure if there was a particular record that made me want to be in a band because I was exposed to so many different music styles growing up in a big family of five siblings. My older brothers had indie bands through school and college and later signed to EMI with a band called Parade. Me and my girlfriends became loyal groupies."
"At that time, I didn't know I was to pave my own way in music. I got into trip-hop, namely Portishead and Tracey Chapman's Fast Car was a seminal album for me. I was about 15 when I discovered my passion for Jazz. Nina Simone led me to the Queen that is Ella Fitzgerald, Julie London, Peggy Lee and before long I was dreaming of standing on smoky stages in nightclubs singing sultry standards with some swinging cool cats. Not long after that I realised this dream and got picked up by the Oxford Jazz Company."


The record I've played more than any other…
"I think that might have to be Amy Winehouse - Back to Black. For me, it was like Amy had been sent to us from another time. Another era I wished I could call mine. I first discovered Amy at Midem in Cannes. I heard her voice from another room and literally pushed my way to the front of the already spellbound crowd to find this slightly shy cool Camden chick with big hair and a beguiling voice possessed by all the Jazz goddesses that went before her. Yet the sound was totally fresh and hip."
"From that moment I was hooked and wanted to know everything about her. I played her record relentlessly and it was like I'd always known it, if that makes sense. She definitely was a huge inspiration to my first album Diamond in the Dust. I haven't played the whole album since she died for some reason but I know I'll put that record on again one day and I'll be transported right back to the first joy of discovering Amy Winehouse."


The record that always makes me feel good…
"Feeling Good by Nina Simone. I first heard that particular track set to the disturbing backdrop of a massacre in a film created by one of my brother's college friends. He actually went on to become a well-known director. Thank you, Julian Gilbey! And, although that was the least feel-good way to have been introduced to Nina and her music, I remember her literally putting a spell on me with her powerful vocals and sweeping strings. It doesn't have to be light and fluffy to lift you to higher places. Sam Cooke can transport me to feel good Arizona in seconds. Blues is the best soul food there is!"
The record I turn to when I'm feeling down…
"I'm not afraid to feel down and usually play music to accompany my melancholy like Chet Baker or Billie Holiday but If I want a pick me up California Soul by Marlena Shaw springs to mind. It just oozes sexy summer cool! I often turn to Fleetwood Mac as it takes me back home to my childhood cosied up in the back of the car on a long journey with my parents in the front or listening to my Mum singing along from the kitchen. What a band!"


The record I think is the most underrated of all time is…
"Such a tough one because there are so many but I think Lilac Wine is one of the most achingly beautiful songs of all time. I have covered it but I don't think anyone could do it better than Jeff Buckley. Also, Corcovado sung by Astrud Gilberto. The lyrics "I who was lost and lonely believing life was only, a bitter tragic joke have found with you. The meaning of existence of my love" have got to be some of the greatest lyrics ever written."


My favourite cover art is…
"I'm a big fan of the old vintage '50s and '60s cover art. There's a striking shot I absolutely love of Jazz diva Julie London (The Best Of album) where she is wrapped only in red silks being pulled out and off the frame like she's in the centre of a flag. I tried to recreate it once as a homage to the sultry songstress but failed miserably. I also think Lana Del Rey is up there with the best retro cinematic imagery. Particularly with her stunning cover of 'Born to Die'. I look at her artwork and think - wish I'd done that."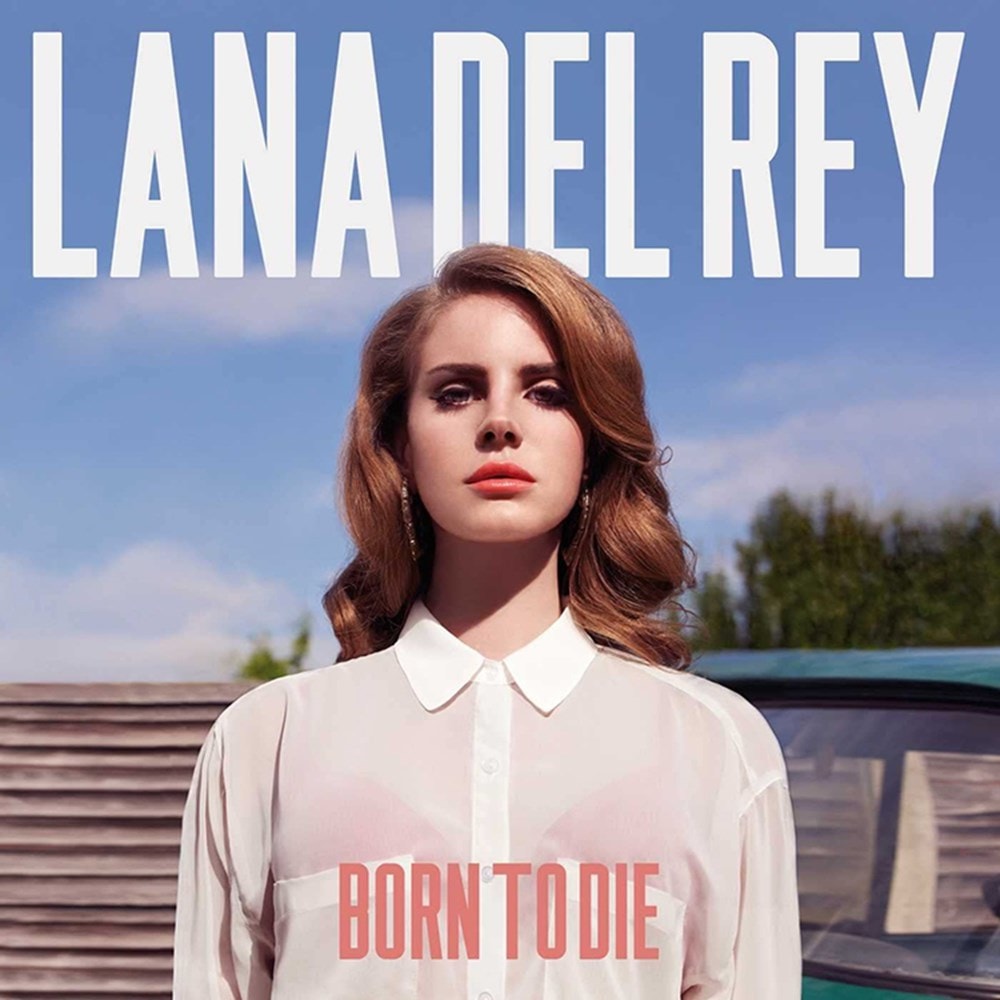 The record with my favourite title is…
"It's Dance Me To The End Of Love. That perfect record by Leonard Cohen (and also beautifully covered by Madeleine Peyroux) is poetry from start to finish and totally embroiders the perfect tapestry of love. As soon as the time permits, I will be on a plane out to Hydra where all his amazing songs were inspired. I'm sure I'm not the only one searching for his secrets."


The last record I bought was…
"It was Peter Horsfall's Nighthawks. He did a phenomenal jazz set at Ronnie Scott's with my contemporaries from the rising stars that are the Kansas Smitty's' band. That guy is one to watch. Trumpet extraordinaire with a timeless velvet voice. He also runs a successful farm called Sweet Pete's Market Garden which was a very commendable eco venture in the midst of the pandemic."


The record I can't understand why everybody loves is…
"One of my first singing jobs was in a Swiss ski resort and there were a handful of songs that were requested by all nationalities every single day without fail. One of them was 'Hotel California'. I'm not dissing the Eagles but I do find it hard to listen to that song now without screaming and running for the hills!"
The record I'm most looking forward to…
"Mine…said every artist ever!"

The greatest record of all time is…
"It's Joni Mitchell's Both Sides, Now. Joni is the queen of writing lyrics like a stream of consciousness or beautiful colourful mood board. This song really resonated with me as a young woman with a romantic obsession for finding the true meaning of life and love, questioning what is real and what is fantasy."
"For me, it's like the writer's holy grail. This masterpiece perfectly encapsulates the human condition. You can share in her high hopes and shattered dreams and there is this feeling of surrender because there is beauty and freedom in realising that we don't really know anything. "It's life's illusions I recall, I really don't know life at all".