This National Album Day we're going big. Really big. We've got gigs in just about every store in the country. Get down to your local store and check out some of the well over 100 events this Oct 15.
Check out all of the terrific National Album Day Debuts dropping Oct 15
right here
, and find your nearest store with our store finder,
right here!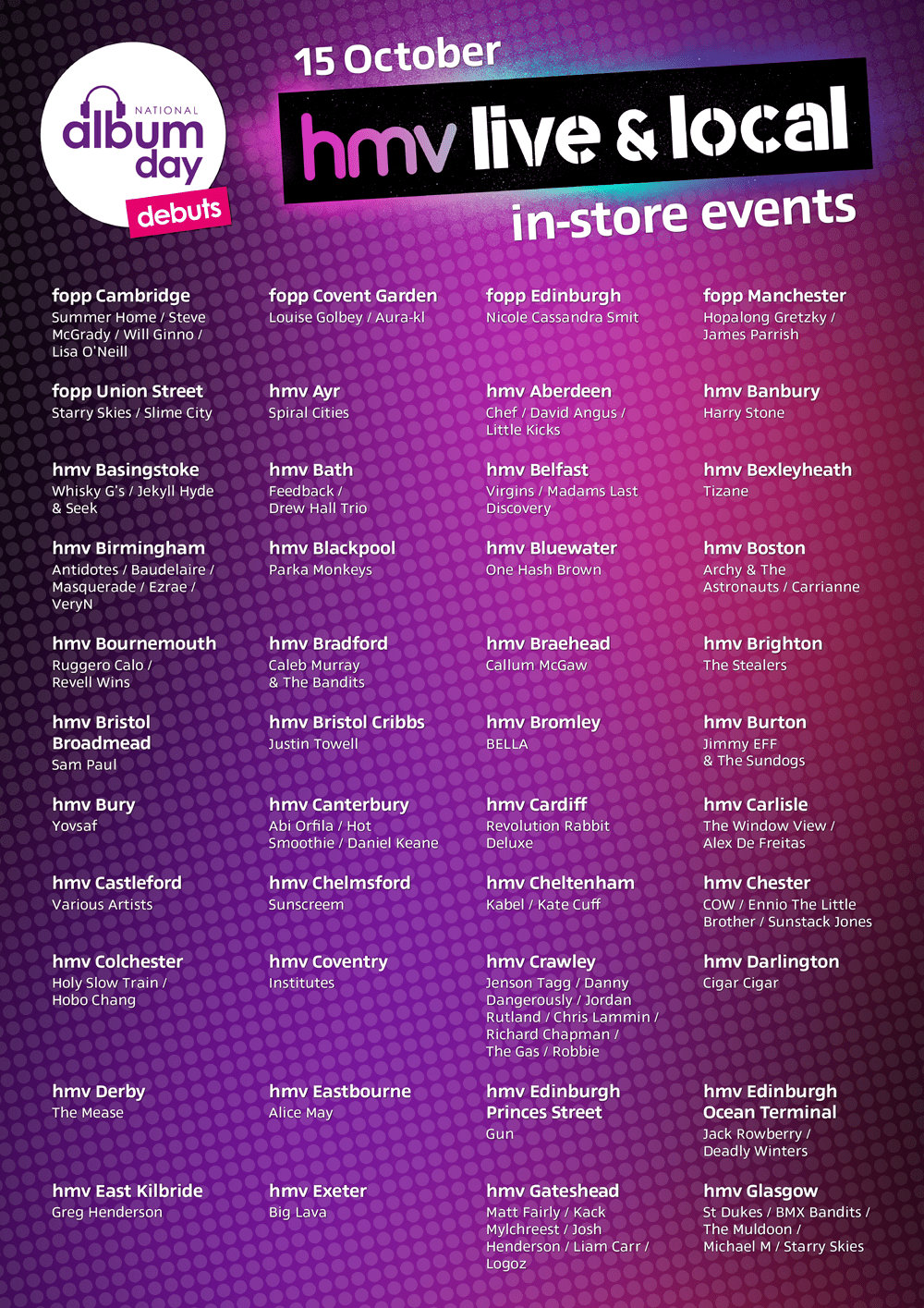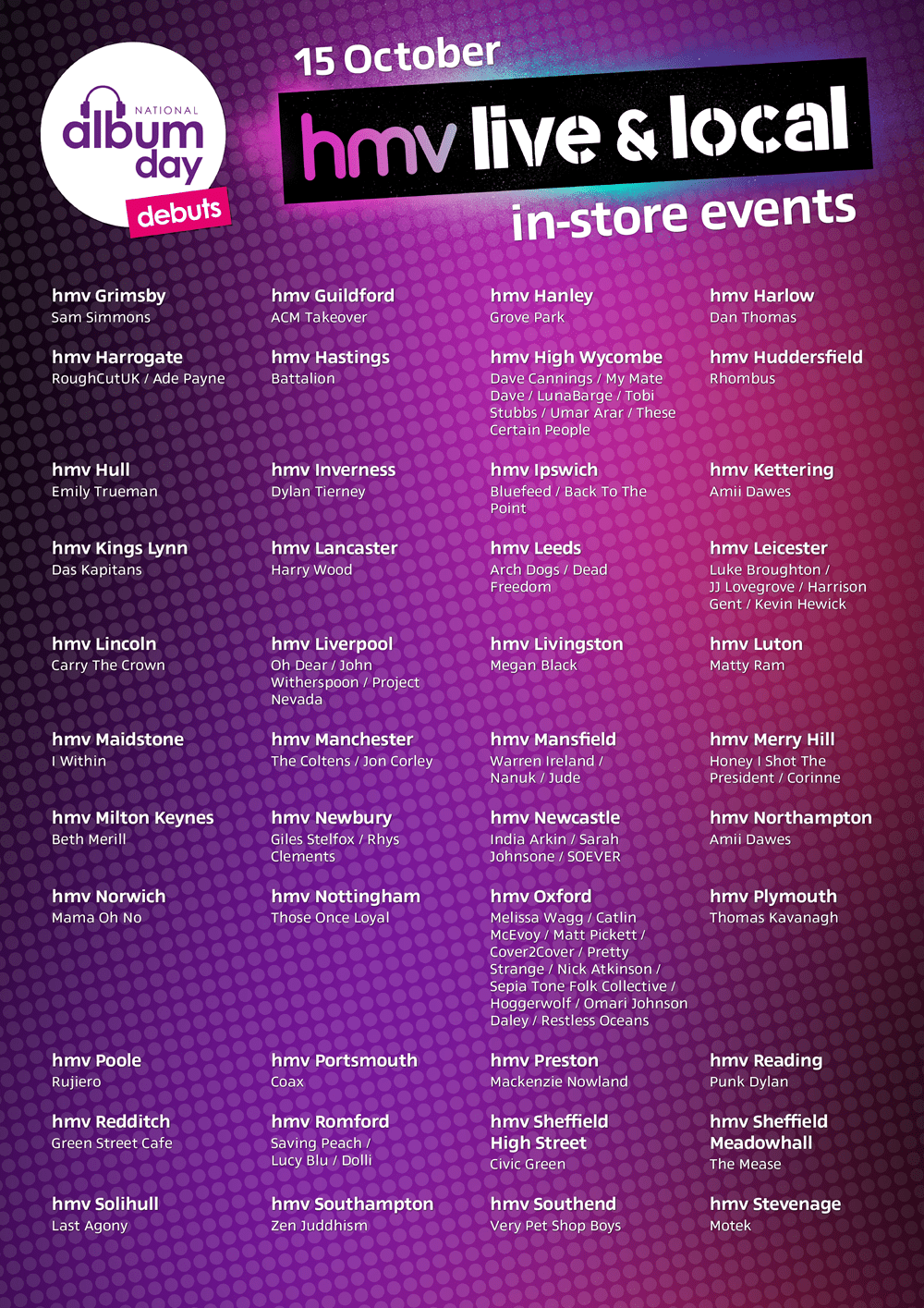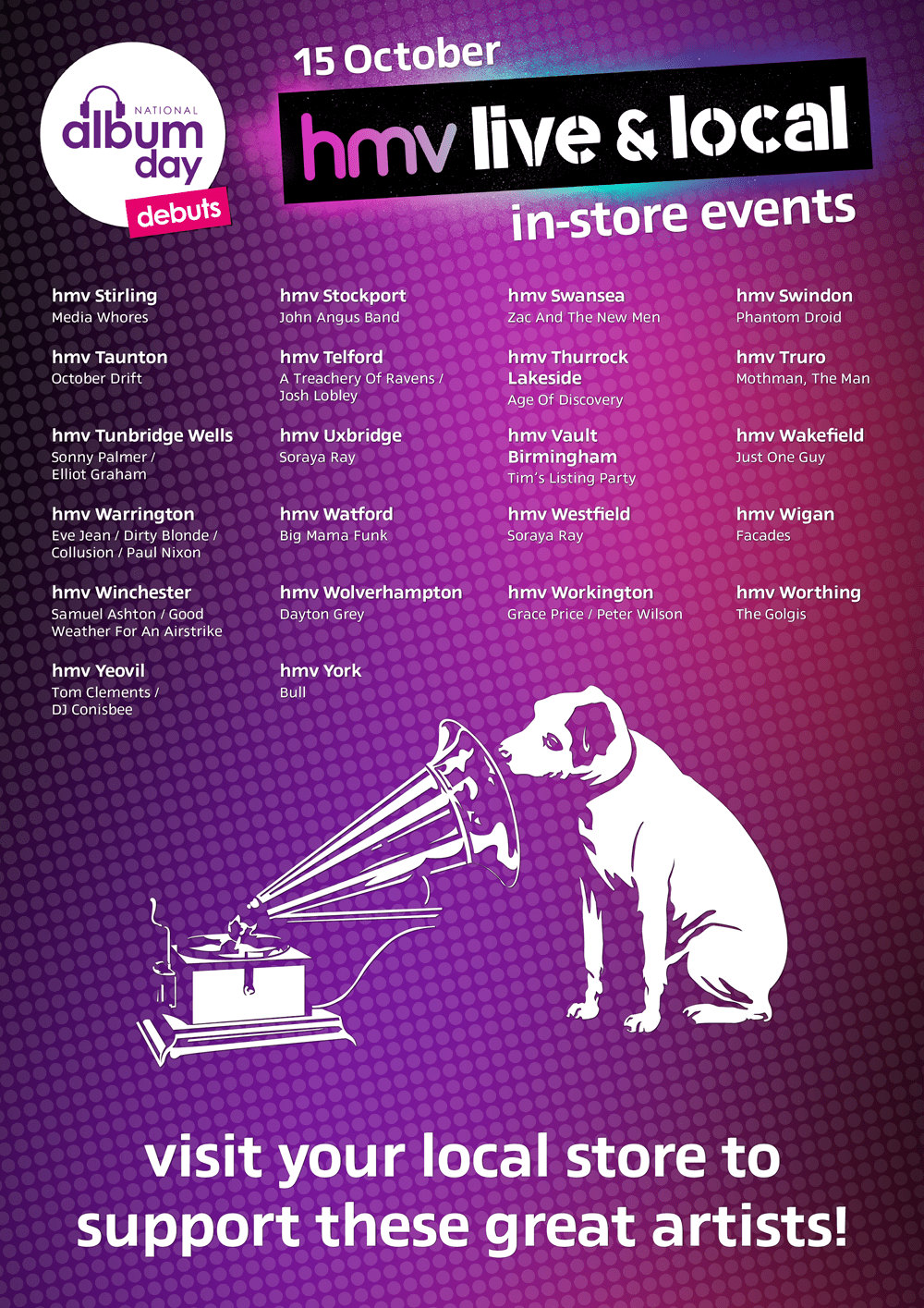 If you think this is cool and want to hear about more live events coming to venues near you, sign up to The Live List
right here
, one lucky subscriber each month will win a goodie bag of signed merch from that months events!